We are a local, US based independent business, founded by an ex-HP inkjet engineer and case coding professional in 2011. We provide low cost New and Remanufactured supplies for companies using Digital Design Evolution Printers. We also provide Evolution Printer, Evolution I, Evolution II, and Evolution III, printer service and support. We want you to have high quality ANSI Barcodes at an affordable cost.
Evolution 4500 Ink provides the best cost, best compatibility, and best supply for your Evolution 1, 2, or 3 Printers.
We offer both new (OEM HP Cartridges) and remanufactured products. Our process of testing our remans for print quality and reliability helps us guarantee that you will be satisfied with your results.
*Evolution4500Ink is not affiliated with Digital Design in any way, nor does Digital Design endorse any product of Evolution4500Ink.
Evolution 4500 Ink
PO Box 179, Corvallis, OR 97339
Evolution 4500 Ink © 2020. All Rights Reserved.
(541) 754-2273
BUY IN BULK AND SAVE UP TO 40% OFF EVOLUTION CODING INK


We guarantee our cartridges are 100% compatible with Evolution Printers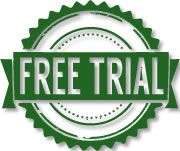 We're so confident you'll love our inks and service, will give you one cartridge of your choice for free!