We Support our Products
Guaranteed compatible!.  We stand fully behind our New and Remanufactured cartridges for the Evolution4500 Printers.  If not satisfied, for any reason,  we will work with you to solve the concern, and failing that, will refund your money upon return of the product (with pre-approved RMA)
Technical Support for Printers, Coders and Print Quality
Our partners,  Case Printing Solutions, provide technical support and repair for Evolution 4500 Printers and Case Coders.  They can handle print quality, bulk ink delivery and other production issues.
BUY IN BULK AND SAVE UP TO 40% OFF EVOLUTION CODING INK

We guarantee our cartridges are 100% compatible with Evolution Printers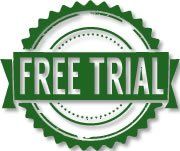 We're so confident you'll love our inks and service, will give you one cartridge of your choice for free!