Evolution 4500 Ink wants to be your case coding printing solutions provider.
Contact us for a FREE trial of a remanufactured printhead, about going bulk ink to save costs, bulk orders, special colors, or custom needs. We also service and support Evolution I, Evolution II, and Evolution III printers. Keep your line up and costs low, choose CASE PRINTING SOLUTIONS.
Frequently Asked Questions
What are the delivery charges for orders from the Online Shop?
Shipping is Flat Rate Ground, per item ordered, or if expedited shipping is requested we use UPS Ground Select.
Which payment methods are accepted in the Online Shop?
We use PayPal Pro for checkout which allows Visa, MasterCard, PayPal and American Express
How long will delivery take?
Ground delivery is generally 7-10 working days. Expedited is 3 Day Ground Select
How secure is shopping in the Online Shop? Is my data protected?
Paypal provides up to date transactional security and we use SLL Encryption to protect your data.
What exactly happens after ordering?
We will contact you with any questions, and we will generally ship the next business day. If you have requested A FREE TRIAL, you need to send us an email before we can ship.
Do I receive an invoice for my order?
If you need an invoice beyond your confirmation email, please contact us.
---
Send us an email
or Give us a Call
(541) 754-2273
BUY IN BULK AND SAVE UP TO 40% OFF EVOLUTION CODING INK


We guarantee our cartridges are 100% compatible with Evolution Printers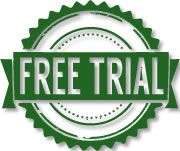 We're so confident you'll love our inks and service, will give you one cartridge of your choice for free!