Terms of Use
Please see our shipping and returns policy
Privacy and Security
This privacy notice discloses the privacy practices for evolution4500ink.com. This privacy notice applies solely to information collected by this website. It will notify you of the following:
What personally identifiable information is collected from you through the website, how it is used and with whom it may be shared.
What choices are available to you regarding the use of your data.
The security procedures in place to protect the misuse of your information.
How you can correct any inaccuracies in the information.
Information Collection
We are the sole owners of the information collected on this site. We only have access to/collect information that you voluntarily give us via email or other direct contact from you. We will not sell or rent this information to anyone.
Information Use, and Sharing
We will use your information to respond to you in regards to the reason you contacted us. We will not share your information with any third party outside of our organization, other than as necessary to fulfill your request, e.g. to ship an order or answer an email.
We use return email addresses to answer the email we receive. Such addresses are not used for any other purpose other than our newsletter and are not shared with outside parties.
We use non-identifying and aggregate information to better design our website. For example, we may see that X number of individuals visited a certain area on our website, but we would not disclose anything that could be used to identify those individuals.
Finally, we never use or share the personally identifiable information provided to us online in ways unrelated to the ones described above without also providing you an opportunity to opt-out or otherwise prohibit such unrelated uses.
Our Commitment To Data Security
To prevent unauthorized access, maintain data accuracy, and ensure the correct use of information, we have put in place appropriate physical, electronic, and managerial procedures to safeguard and secure the information we collect online.
How You Can Access Or Correct Your Information
You can access all your personally identifiable information that we collect online and maintain by contacting us directly by phone or email. We use this procedure to better safeguard your information.
You may opt out of any future contacts from us at any time. You can do the following at any time by contacting us via the email address or phone number given on our website:
Determine what data we have about you, if any.
Change/correct any personally identifiable information by sending us a request that credibly shows error.
Have us delete any data we have about you.
Express any concern you have about our use of your data.
To protect your privacy and security, we will also take reasonable steps to verify your identity before granting access or making corrections.
How To Contact Us
Should you have other questions or concerns about these privacy policies, please send us an email at sales@evolution4500ink.com.
We respect and are committed to protecting your privacy. We use your information, including email address, billing and shipping address, and phone number solely to process your order and contact you with any questions regarding your order. As such, any personal information we collect on this website will be kept in the strictest confidence, and never released (either shared or sold) to any third-party organization.
We use Google Ads (formally Google Adwords) and Google Analytics anonymous conversion tracking features in order to improve our website.
If you have any concerns about our policy in any way, please do not hesitate to contact us.
BUY IN BULK AND SAVE UP TO 40% OFF EVOLUTION CODING INK


We guarantee our cartridges are 100% compatible with Evolution Printers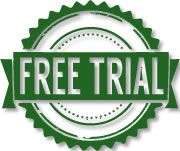 We're so confident you'll love our inks and service, will give you one cartridge of your choice for free!